The endless pursue of excellence
To promote the Dogma F12, we conceived and executed a multichannel video campaign. Released on the occasion of two concurrent events – the launch of the new Pinarello road bike and Team Sky's transition to Team Ineos – our production resulted from an interdisciplinary work integrating footage, 2D motion graphics, and 3D techniques.
Shot in Nice, France – where Team Ineos was having a training base – the videos feature Chris Froome (for both spots and one interview), Geraint Thomas (for one spot), as well as Salvatore Puccio and Wouter Poels (for interviews). Such video content was broadcast on Eurosport and disseminated via the companies' respective social media pages.
The two main spots visually and textually emphasize the special bond between the Italian manufacturer and the cycling team by combining stunning action scenes, an epic copy, and a studied motion graphics evoking the team's new colors.
The campaign's first phase consisted of three pre-launch short clips which anticipate the mood and aesthetics of the subsequent spots.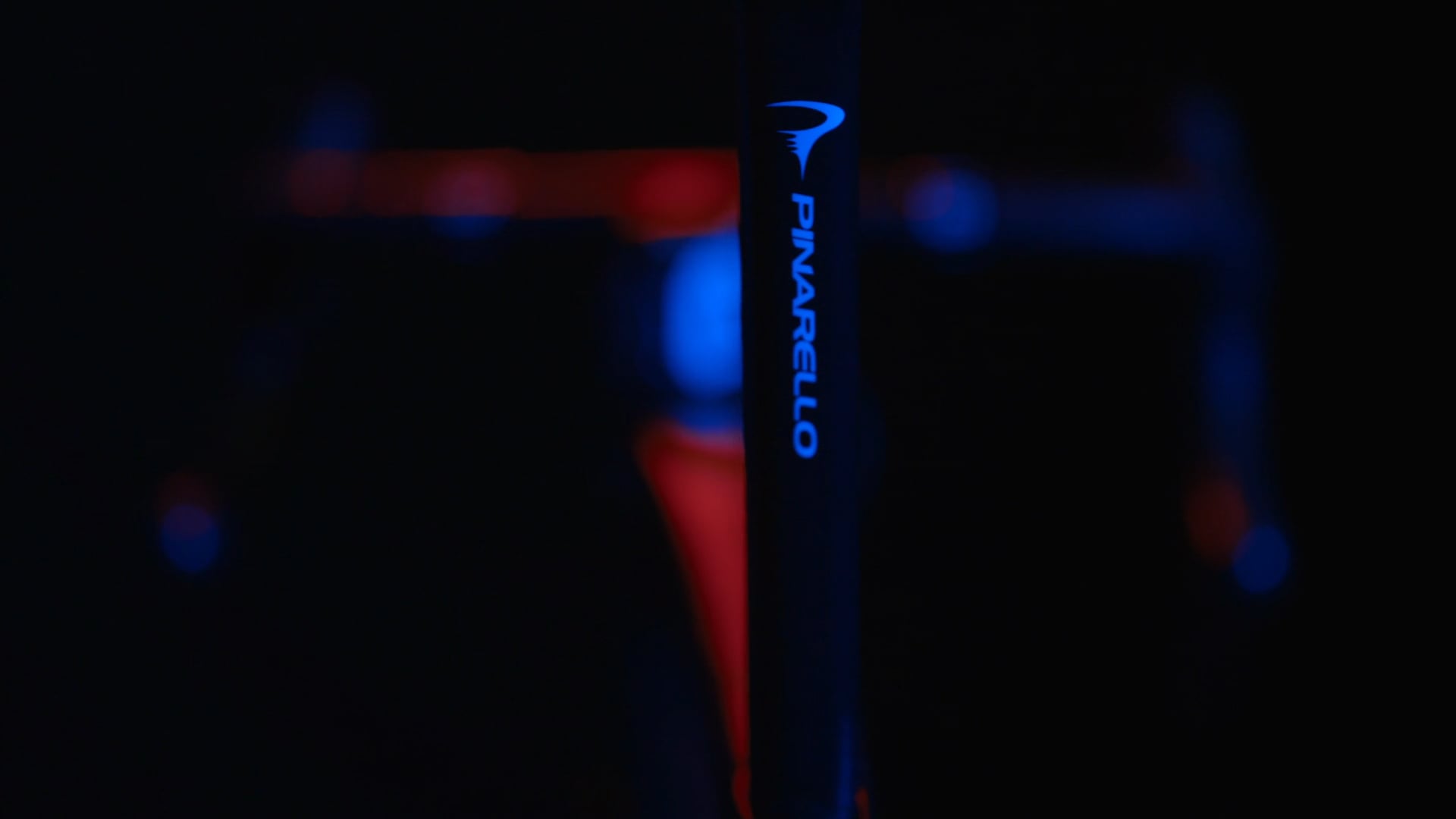 00:10
Interview w/ Chris Froome
We realized two types of 3D graphics which served different purposes. While an animation of the bike was used as a packshot at the end of each video, several 3D models illustrating the full Dogma F12 color range were destined to the online Pinarello configurator to allow users to customise their bike.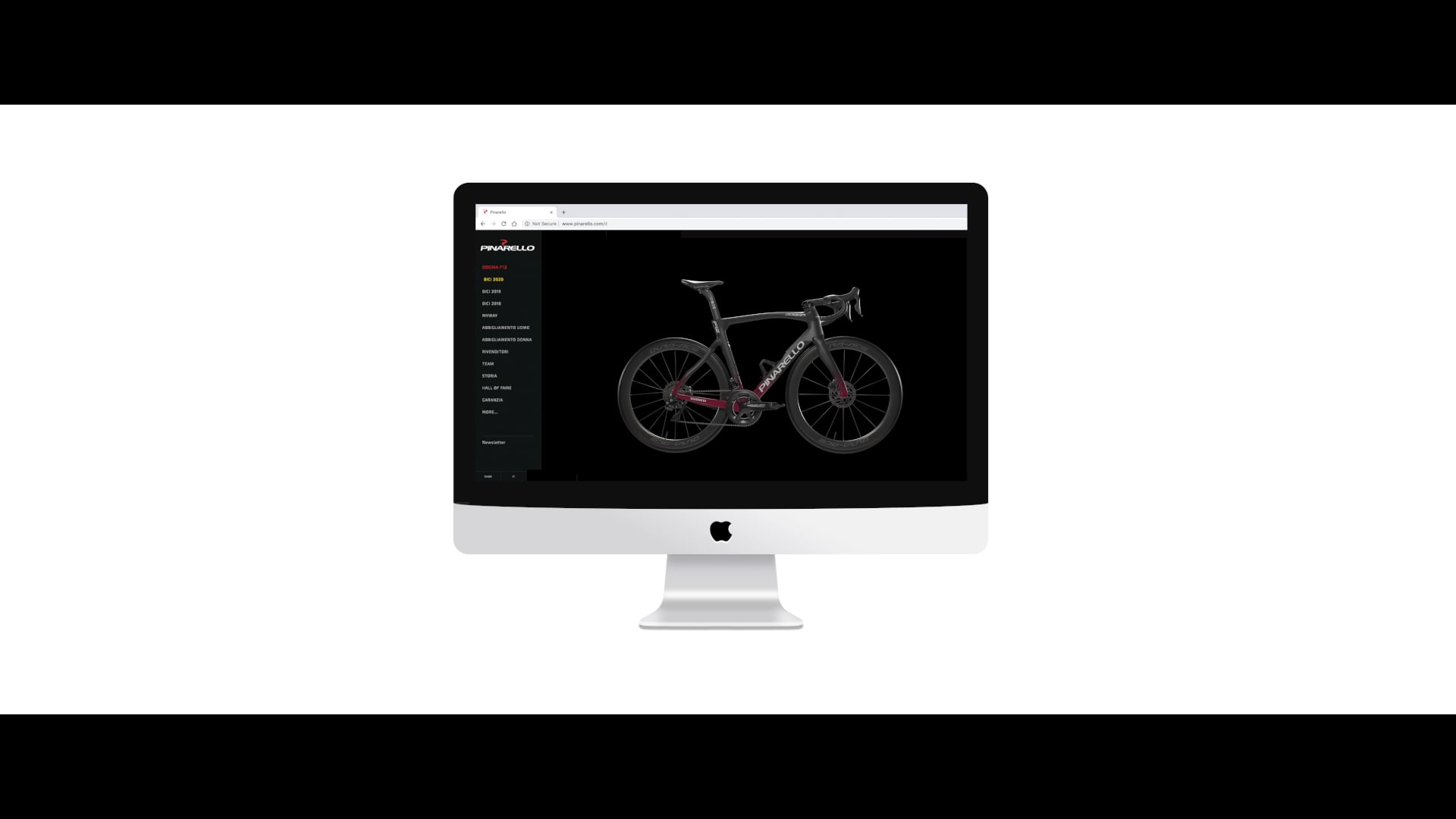 00:12