Shifting the limit beyond
For the launch event of the new Dogma F10, we were asked to produce a commercial for one of the most awaited bikes of 2017, while also representing the quintessential of Pinarello brand.
The idea was to create a parallel between two of the most iconic figures of the brand: Fausto Pinarello and Chris Froome, who are bound by the same passion for cycling and the strive for perfection. The ad was broadcast on national and international TV channels and on several occasions such as the launch event, Giro d'Italia, and Tour de France.
To reach the best result, we made use of a variety of techniques and technologies: aerial shots, green screen sets, camera cars, motion control systems, and lastly 3D animation. Since our goal was to create seamless transitions connecting different shots and diverse locations, we meticulously edited each and every shot through a long series of tests in studio.
The employment of a motion control system in the recording process, coupled with a careful compositing in the post-production, allowed us to match key shots perfectly. Furthermore, we recreated the bike in 3D and texturised it. This strategy was useful to aesthetically emphasise Dogma F10's technical features and propaedeutic to the final scene. Here, footage and 3D animation are combined, making Chris Froom's silhouette to disappear and the new Pinarello bike to emerge.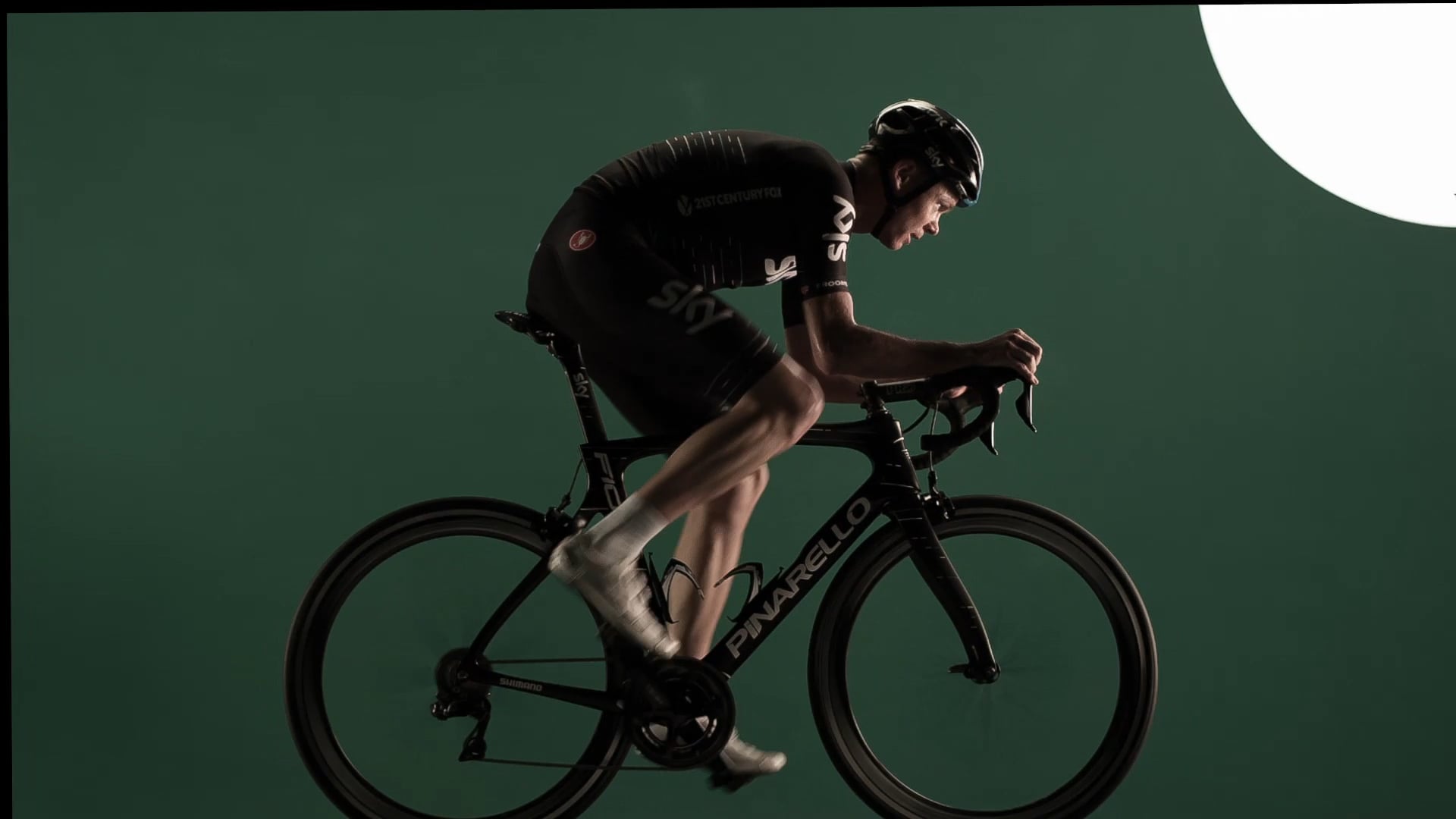 00:20
This is the fusion between technology, passion and sweat which always shifts the limit beyond.