Displaying design innovation
For Gibus – an Italian design company specialized in manufacturing pergolas and awnings, we realized a technical video to explain the main features and details of the Med Varia roof. Med Varia is a self bearing structure, bioclimatic pergola, and a remarkable example of Italian design.
The challenge was to balance the explanatory aim of the video with an eye-caching result. All the mechanisms of the real pergola were meticulously reproduced on a 3D model, following an accurate study of the original parts and their dynamics.
To obtain a photorealistic look, we employed multiple shaders to reproduce the physical properties of the real pergola; then, we created a light setup to enhance the product's aesthetic qualities.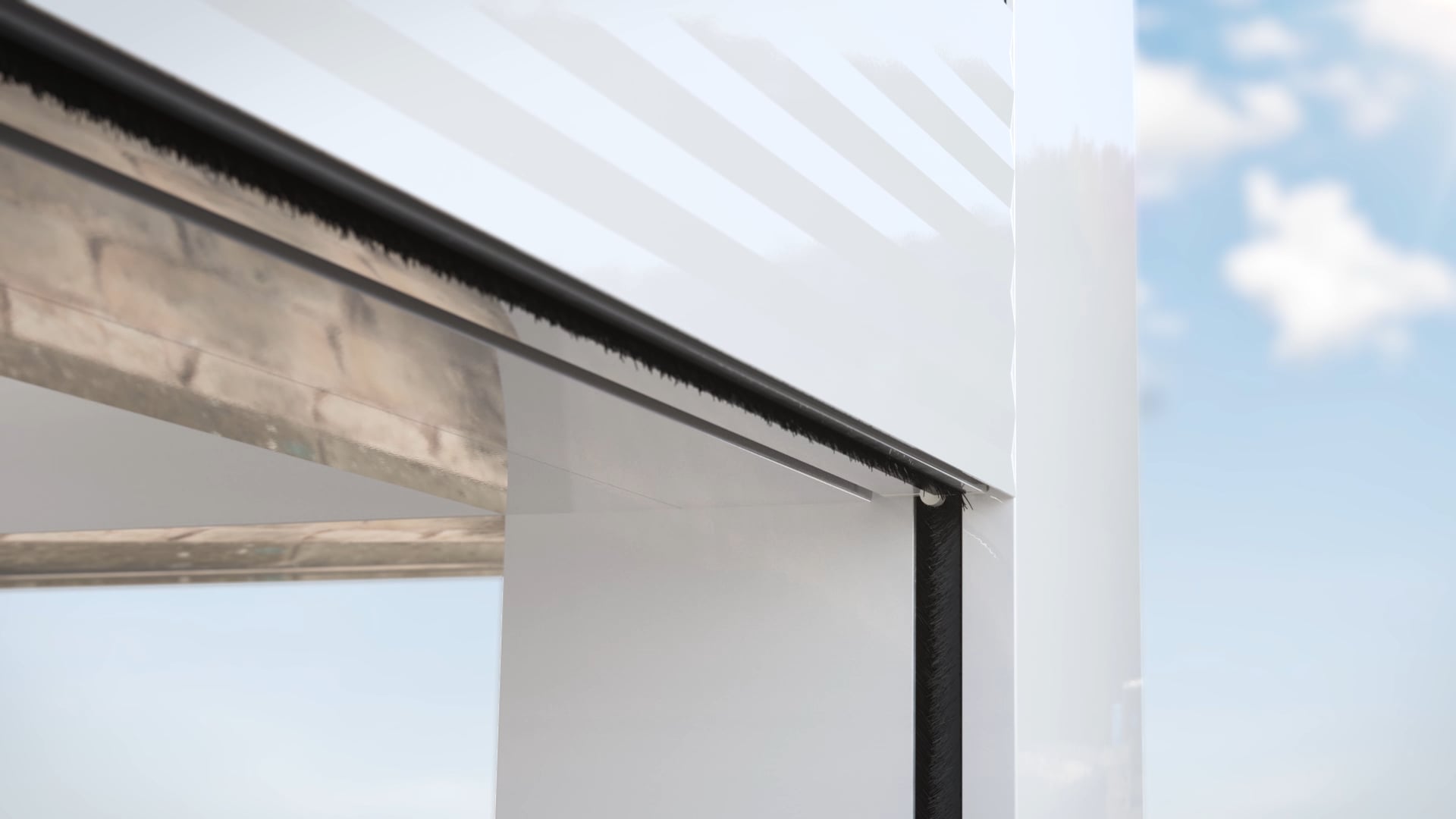 00:08
Transitions, animated icons, graphics elements, and related texts were developed to drive audience attention and illustrate technical details in a captivating way.
00:25