Are You Willing to Become the Next One?
A global campaign of United Colors of Benetton, It's My Time was the first global casting competition. For this project, we designed and created the TV spot, which was released in 9 different languages and aired on MTV worldwide, as well as in major theaters around the world.
We were responsible for all of the motion graphics contents used for installations, guerilla projections, and banners for video walls of Piazza Duomo in Milan and Times Square in NYC.
A multi-language campaign
The distinctive graphic style properly addressed the need to offer 9 different language versions.
The underlying idea was to create a graphic container that would allow to re-adapt the animation for each version, without compromising the dynamism of the spot.
The campaign achieved an overall success, winning several awards and exploiting a variety of media including print ads (Vogue, Cosmopolitan), spots on MTV, and massive internet buzz. Twenty models were voted to the top by a community of over 65,000 profiles. The winners were taken to NYC and became models for the following Benetton campaign.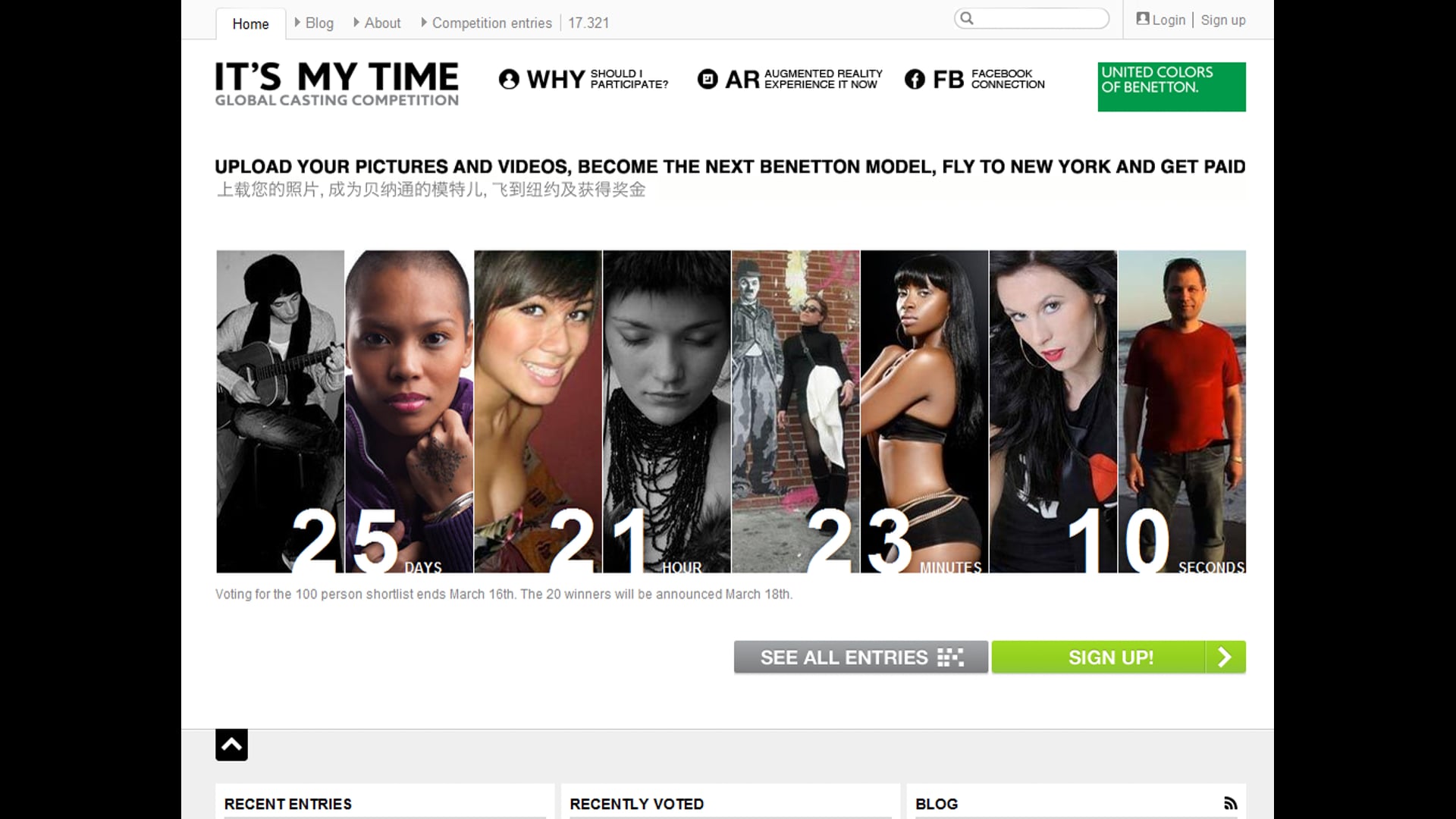 02:56